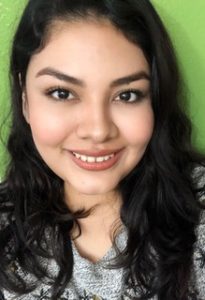 Licensed Professional Counselor (LPC)
Licensed Marriage and Family Therapist Associate (LMFT Associate)
National Certified Counselor (NCC)
I operate from a Person-Centered approach, which means that I value the person sitting across from me in session as someone who is capable of self-directed growth. I believe that we are all the experts of our own lives, and only we can recognize the struggles we've faced. With empathy, unconditional-positive regard, and authenticity, I trust my clients are able to develop a better sense of self-worth, trust in themselves, and willingness to continue exploring life. When you come to therapy, you are allowing yourself a safe space to heal and grow from your trauma.
I believe we are all part of a system, in society and overall in life. Oftentimes, poor communication is the main reason we are unable to feel connected to our friend(s), sibling(s), parent(s), spouse, partner(s), coworker(s), etc. By learning about nonverbal cues, bids for connection, love languages, attentive reflecting and listening skills, you may be able to change your way of interacting with others.
Still, without being able to hold space for each other in a family system, tensions build up and low communication can transform into non-communication. In terms of partners, did you know that the average couple tends to wait 6 years before seeking marital help? (Gottman, J.M. 1994) I have received Gottman Level 1 & Level 2 trainings, which means I possess the clinical foundations of the challenges and tells of a relationship that is headed towards divorce. A poor marriage affects the couple, the children, home life satisfaction, home-work balance, the children's performance in school, and so much more.
Maritza is a Licensed Professional Counselor in the state of Texas (84118) and a Licensed Marriage and Family Therapist in the state of Texas.  She is under the supervision of Dr. David Lawson, Ph.D., LPC-S, LMFT-S.
Educational background:
Bachelor of Science in Psychology, with a Minor in Human Services - Sam Houston State University.
Master of Arts in Marriage, Couples, and Family Counseling (CACREP Accredited program) - Sam Houston State University.
Maritza offers the following services:
Counseling Sessions in Spanish
Family Counseling
Individual Counseling
Couples Counseling
Fees for Counseling Sessions with Maritza:
Intake Session - $175.00
50 Minute Individual Counseling session - $150.00
Family or Couples Intake Session - $200.00
Family or Couples Session - $175.00
Maritza can be reached at 281-719-0341 or maritza@joyfulhearts.us