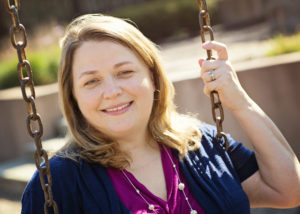 Licensed Professional Counselor Supervisor (LPC-S)
Registered Play Therapist-Supervisor™ (RPT-S™)
Fully Trained EMDR (Eye Movement Desensitization Reprocessing) Therapist                                Internationally Credentialed Sandtray Therapist (ICST)

Amy Drury is the owner and clinical director of Joyful Hearts Play Therapy & Counseling Center, LLC. She earned her Master of Arts in Clinical Mental Health Counseling from Sam Houston State University and is a Licensed Professional Counselor Supervisor in the state of Texas (#74646). Amy is a Registered Play Therapist-Supervisor™, a Fully Trained EMDR Therapist, has been trained to utilize EMDR in Play Therapy sessions, and is an Internationally Credentialed Sandtray Therapist. Amy has a passion for helping children through difficult challenges and works with a variety of childhood concerns. Amy also works with adults and loves incorporating expressive arts into her sessions.
Amy works with children, ages 10 and under, through Play Therapy. If there is a child younger than 3 years of age that needs help, Amy can work with the child and parent together. Additionally, EMDR can be used with ALL ages of clients, for a variety of different reasons. EMDR can be incorporated into sessions once the counseling relationship has been established.
Amy offers the following services:
Play Therapy
Play Therapy with EMDR
Individual Counseling
Grief Counseling
Faith-based Counseling
EMDR (Eye Movement Desensitization Reprocessing)
Group or Sibling Play Therapy
Child-Parent Relationship Training (CPRT)
Parenting Classes
Staff Development Workshops (for Pre-schools and child-care centers)
Play Room Consultation
Speaking Engagements
Supervision
Fees for counseling sessions with Amy:
Intake Session - $250.00
45 - 50 minute session - $175.00
50-minute family session - $200.00
80-minute family session - $250.00
90-minute EMDR session - $250.00
Amy is a member of the following professional organizations:
Association for Play Therapy
Chi Sigma Iota (Professional Counseling Honor Society)
Sam Houston Association for Play Therapy
Texas Association for Play Therapy
Texas Counseling Association
Amy can be reached at the office, 281-719-0341, or amy@joyfulhearts.us