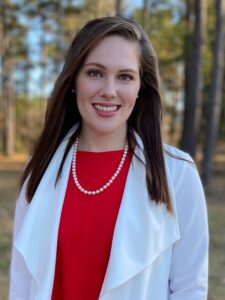 Licensed Marriage and Family Therapist (LMFT)
Registered Play TherapistTM (RPTTM)
ART (Accelerated Resolution Therapy) Trained Therapist
Kirby Luna, LMFT helps families find JOY.
My goal is to create an environment of healing and growth through responsive service, empathy, and understanding. This is accomplished through assisting children, parents, families, adolescents, and adults in taking charge of their mental health by providing counseling services to relieve emotional distress centered around family systems.
I also have a passion for helping others grow through my role as an adjunct professor at Sam Houston State University.
Kirby can help you in the following areas:
ADHD
Adoption Transitions
Anxiety
Accelerated Resolution Therapy (ART) -with children and adults
Behavioral Problems
Communication
Depression
Grief
Life Transitions
Parenting
PTSD
Reconnecting as a Family
Trauma
Kirby offers the following services:
Play Therapy (Ages 3-10)
Sibling Sessions
Family Counseling
Individual Counseling (Ages 10+)
Couples Counseling
Group Therapy
Teletherapy (Online)
Fees:
Individual
First Initial Intake: $175 (60-80 minutes)
Following Individual Sessions: $150 (45-50 minutes) or $300 (80-90 minutes)
ART Therapy Session: $150 (45-50 minutes)
Couple or Family
First Initial Intake: $200 (50-80 minutes)
Following Couple or Family Sessions: $175 (50-80 minutes)
To contact Kirby, call the office, 281-719-0341 or email her, kirby@joyfulhearts.us